*This post may contain affiliate links. As an Amazon Associate we earn from qualifying purchases.
Netflix is a home to a lot of good movies and television shows perfect for binge watching. If you love watching 4k or the UHD content, you're in luck as Netflix has some good contents to watch in that resolution as well.
The newest-comers in the streaming on Netflix, 4k contents are becoming much popular as they come in very high definition and you get to feel the motion picture. Though there are only a few 4k contents currently available to stream, you don't need to worry as there are blockbusters and some great movies to watch on Netflix.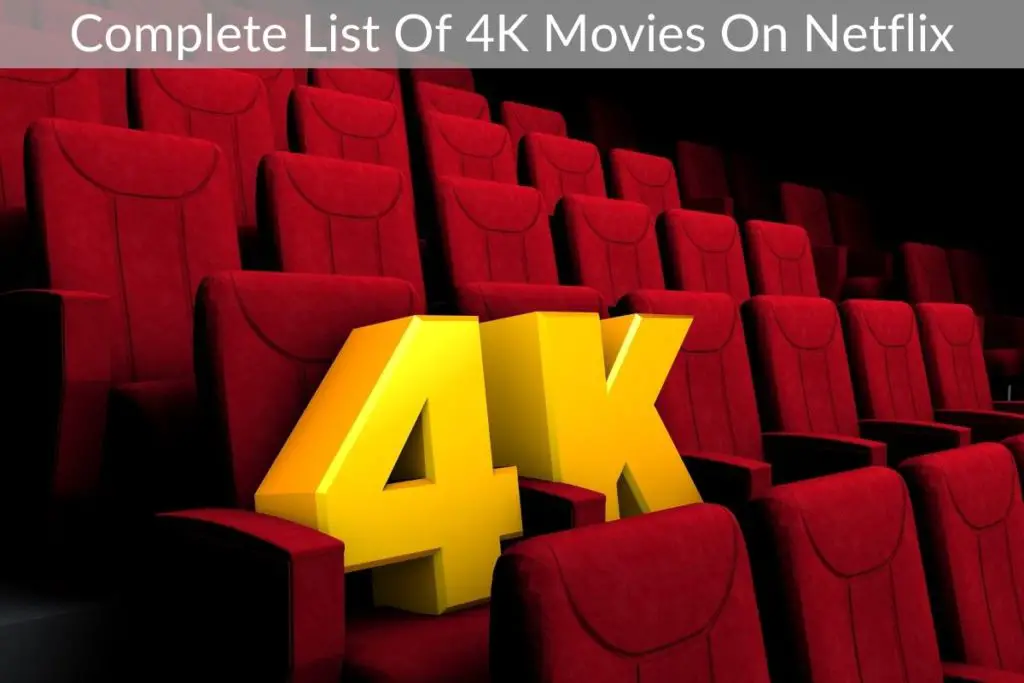 How to find 4k Movies on Netflix?
Just like you search 3D movies, finding 4k movies on Netflix is easy. However, you need to make sure that you have a TV or any device that can stream 4k content. Here are a few requirements that you might need to know:
A 4k compatible device or a 4k TV (Latest TV's come with 4k streaming capability)
An internet connection above 16 mbps
A Netflix account with the right package to stream UHD
If you've all of these, you're all set. However, you also need to make sure that you update your Netflix app to the latest available version so that you don't have any difficulty during the streaming.
To see the most popular 4K movies currently just click here. 
List of 4k movies on Netflix:
Like explained previously, Netflix does not have a huge list of 4k content available to stream right now. But, there are some movies that are rated extremely well on IMDb and Rotten Tomatoes available to stream.
From good kids movies to comedy shows and great documentaries, be prepared to watch your favorite show in Ultra High definition.
Check out the complete list of all 4k movies and TV shows currently available to stream on Netflix:
A Very Murray Christmas  (2015)
Bloodline (2015)
Breaking Bad (2008)
Chef's Table (2015)
Chelsea Does (2016)
Crouching Tiger, Hidden Dragon: The Green Legend (2016)
Daredevil (2015)
Flaked (2016)
Fuller House (2016)
Grace and Frankie (2015)
Green Eggs and Ham (2016)
House of Cards (2013)
Jessica Jones (2015)
Marco Polo (2014)
Moving Art: Deserts Documentary (2014)
Moving Art: Flowers Documentary (2014)
Moving Art: Forests Documentary (2014)
Moving Art: Oceans Documentary (2014)
Sense8 (2015)
Special Correspondents (2016)
The Blacklist (2013)
The Crown (2016)
The Get Down  (2016)
The OA  (2016)
Wet Hot American Summer: First Day of Camp  (2015)
What Happened, Miss Simone? (2015)
Netflix is constantly working to expand its database of all the 4k movies available to stream for its fans.
Let us know what 4k content have you watched on Netflix in the past in the comments below!