*This post may contain affiliate links. As an Amazon Associate we earn from qualifying purchases.
Netflix, Inc. has grown itself to over 190 countries globally with over 70 million subscribers worldwide and is the largest online movie rental service today. Netflix has a huge list of movie and television series database that they update regularly, but 3D movies and documentaries are the newest comers in the rental.
3D movies have grown its popularity among avid movie fans while the technology and animation used in such videos are what mesmerizes everyone. Netflix started streaming 3D movies only since 2013 and despite a handful of movies available on its 3D library, it's still short of box-office hits and blockbusters that are ranked higher on IMDb or Rotten Tomatoes.
However, Netflix is on it and has started adding several animated family movies, documentaries and nature films in their 3D library.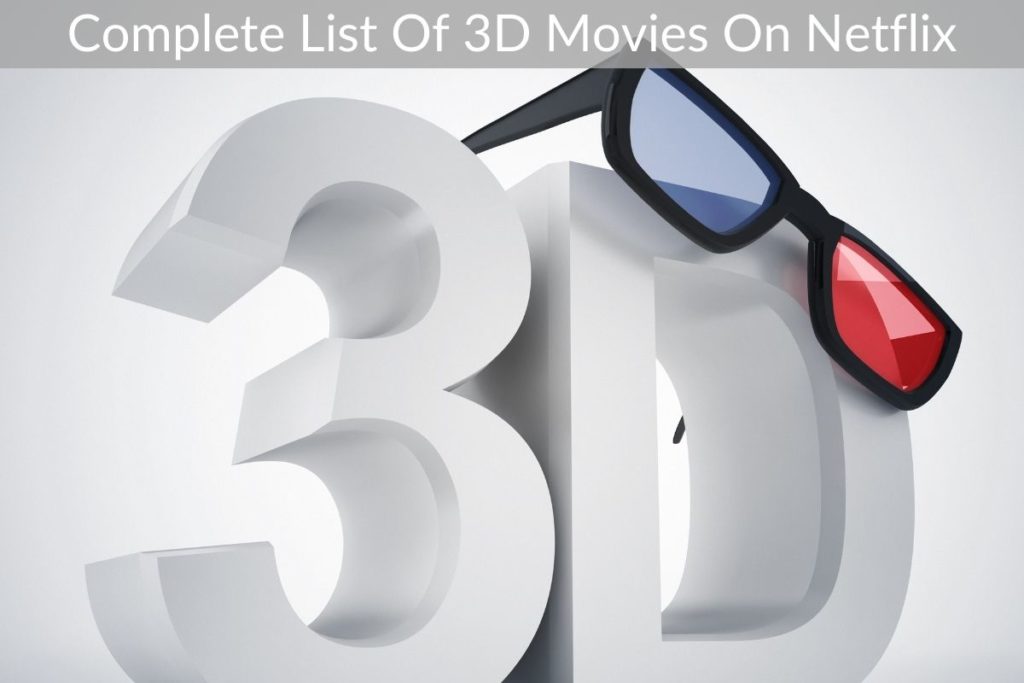 How to find 3D Movies on Netflix?
Finding 3D movies on Netflix is similar to searching for movies on another genre. But make sure you have a 3D TV or your device that you watch Netflix on can stream 3D movies. We've already mentioned a few requirements for watching 3D movies on our earlier post- "Does Netflix have 3D movies?" which you might want to check out first.
You might need to update your Netflix app or create a new profile and even then if you experience some trouble, you'll need to contact Netflix.
Also, check-
List of 3D movies on Netflix:
As said previously, Netflix don't have a ton of blockbusters or box-office hit 3D movies on Netflix. Most of those currently available to stream on Netflix have a rating of 4.5-6.5 on IMDb, which is of course not that good.
Though you don't get the feel of watching a 3D movie on Netflix similar to that in theaters where you put on a cardboard or plastic glasses on, you can still enjoy it at your home with movies that Netflix has to offer!
Most of the 3D movies currently streaming on Netflix are animated-adventure-comedy movies, which is worthwhile if you're watching with your family. Or, if you've got kids, you're already streets ahead to keep them out of their mischief.
Here we list all the 3D movies currently streaming on Netflix-
Animals United (2010)
Dino King (2012)
The list is not large as of today, but we've our fingers crossed hoping that new additions will be made timely as other television series and movies on Netflix.
Netflix's 3D list also fluctuates more than any other lists, so if you notice an addition that's not listed here or has moved out of Netflix, let us know in the comments!