*This post may contain affiliate links. As an Amazon Associate we earn from qualifying purchases.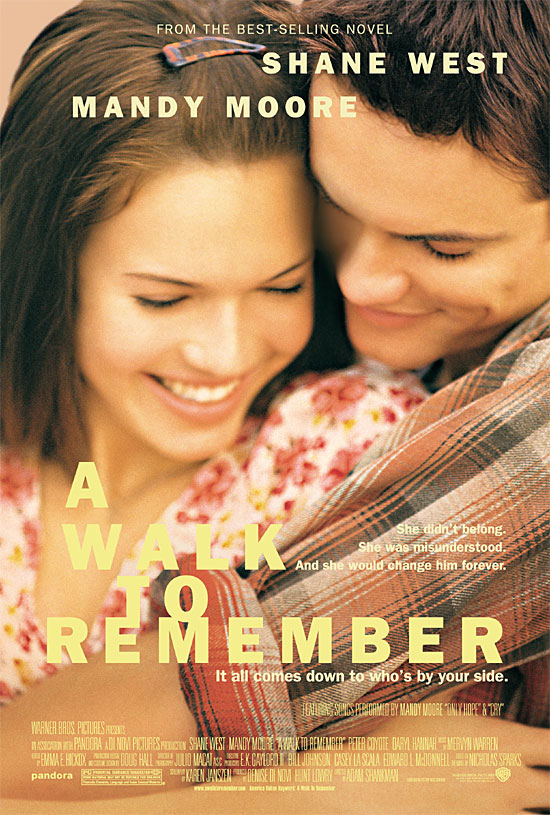 A Walk to Remember is now available on Netflix!  This Nicholas Sparks best seller turned movie has hit Netflix by storm.  The movie stars Mandy Moore and Shane West and is a dramatic love story.  Set in North Carolina a bad boy, Landon, is cast in the school play opposite the school nerd Jamie Sullivan.  Opposites attract the two teens fall in love  and ultimately a tragedy tears them apart.  The movie became available on Netflix in June 2016.
Image
In many ways, Jamie Sullivan was my younger sister. Like Jamie, my sister was sweet. Like Jamie, my sister had tremendously strong faith. Like Jamie, my sister loved church. Like Jamie, my sister wasn't popular at school. Like Jamie, my sister was always cheerful. Like Jamie, all my sister wanted in life was to get married.

And like Jamie, my sister got cancer. –Nicholas Sparks, Author of A Walk to Remember
Fans of the book will notice some changes in the movie although there are many similarities.  For example, the setting in the book was in the 1950's the movie sets in 1990's, the producer worried that a film set in the 50's would not draw teens to the movie.  So to interest them they made the story more contemporary.  The results the movie won Choice Breakout Performance, Choice Chemistry and Song of the year at the 2002 Teen Choice Awards.  Even with the changes the story is still one that will capture you heart and those that are looking for an emotional and sentimental story of true love will enjoy this movie.
Some other Nicholas Sparks Titles available on Netflix are:  The Best of Me and  The Notebook there are so many others that have yet to make an appearance on Netflix.  We will keep you posted when they become available.
Get the tissues ready and enjoy.