*This post may contain affiliate links. As an Amazon Associate we earn from qualifying purchases.
American crime drama television series Sons of Anarchy is created by Kurt Sutter and is one of the most watched shows on television. With a total of seven seasons, this show premiered on FX on September 3, 2008 and came to an end on September 9, 2014.
Sons of Anarchy centers around the lives of close-knit outlaw motorcycle club in a fictional town in Charming, Central Valley, California. The show depicts protagonist Jackson "Jax" Teller played by Charlie Hunnam, a man in his early 30s looking to find a balance between his club and his new father-life.
The third season of the series made into the list of FX's highest rated series ever, with a whopping 4.9 million viewers per week, surpassing other hits like The Shield, Nip/Tuck and Rescue Me.
Not just that but, season 4 and 5 premieres were also the two highest rated telecasts in FX's history. Positive response, good critics and a rating of 8.7/10 on IMDb and 8.6/10 on TV.com, the show also saw Katey Sagal win the Golden Globe award for Best Actress- Television Series (Drama) at the 68th Golden Globe Awards.
Season six and seven have a total of 92 episodes. All the seasons had 13 episodes each with the season 4 adding one more to make 14 episodes.
With its popularity in the cable television network, Sons of Anarchy in Netflix has also been regarded as one of the most watched shows, with millions of subscribers searching this show on the streaming service.
Let's get the details of the availability of Sons of Anarchy on Netflix. To purchase the boxset of the show instead of streaming it you can find it for sale here.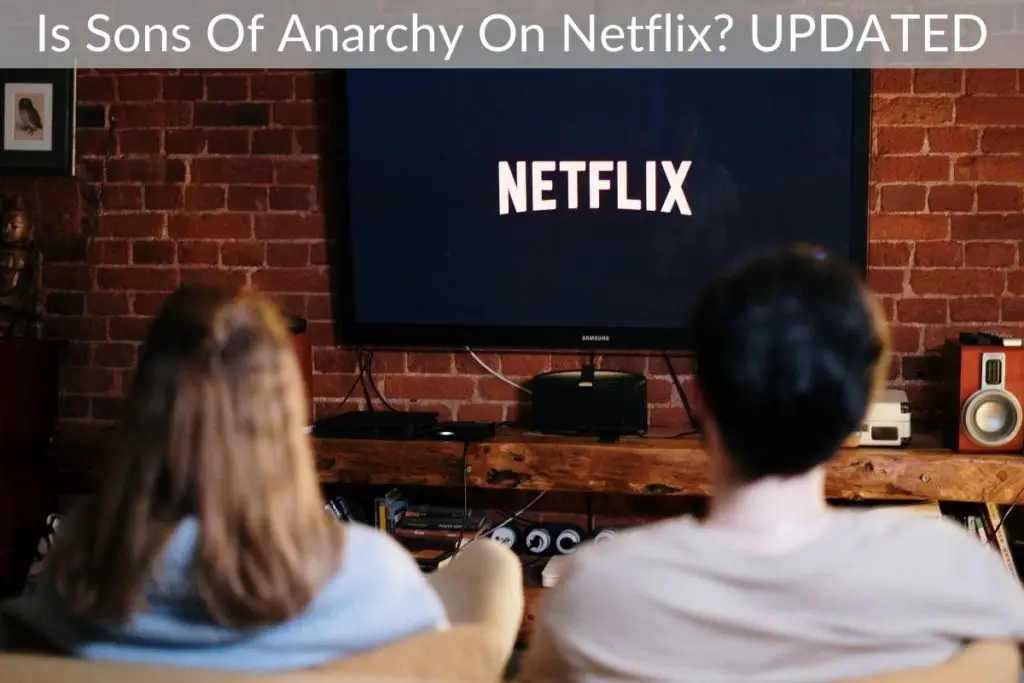 Is Sons of Anarchy on Netflix US?
Although Sons Of Anarchy was available for streaming on Netflix in the past that is no longer the case. Currently you can stream Sons of Anarchy on Hulu or Rent it on Amazon, Youtube, Apple TV, and Vudu.
However, all isn't lost. You can rent Sons of Anarchy via Netflix's DVD Rental Service. Although it has an additional charge (seperate from a normal Netflix streaming subscription) you can rent Sons of Anarchy from Netflix using this method.
Is Sons of Anarchy on Netflix Canada?
Bad news for Netflix Canada subscribers. Not a single season of the series is available for streaming on this platform either as of now.
Is Sons of Anarchy on Netflix UK?
Similar to as the Netflix US subscribers, UK subscribers will not be able to stream Son's of Anarchy on that platform.
Is Sons of Anarchy on Netflix Australia?
Frustrating news here again. None of the seven seasons of Sons of Anarchy are available for subscribers in Australia. Sorry!
However, you are in for a binge-watch treat if you haven't started yet.  All SOA fans are excited to see all seasons.  There is even talk of a PREQUEL of Sons of Anarchy Sons Prequel?
WHAT?  After 7 seasons of SAMCRO and Jax Teller,  fans are ready to see more of  this motorcycle club.  Drum roll please……..The Sons of Anarchy spin-off, Mayans MC, that will focus on the Mayans—the Latino motorcycle club that were the sometime ally, sometime enemy of Jax Teller (Charlie Hunnam) and SAMCRO.
Season 7 started to heat up things after Tara, Jack's girlfriend (*wife) was killed abruptly and the man is out for revenge. Here's the trailer for it. But, if you've not gone through the past six seasons, better skip it and avoid any more spoilers.
Netflix Update now has Sons of Anarchy Season 7 on Netflix US.  We will keep you posted on when it becomes available on  Netflix UK, Netflix Canada, and/or Netflix Australia.